The victim has lodged a report, and this incident was send by the victim to me so that people are aware of what's happening. If you have any suggestions on how we could pursue this, put it on the comment section.
I'm a soon to be *****(joining the May 2014 intake) and am just looking for an avenue to tell my story. I am too afraid and ashamed to tell my family and my boyfriend about the incident but I'm not able to forget about it either. I wish someone can do me some justice but I do not want people to know my identity.
I went to JJ Kepong about 2 months back to buy some groceries. After I was done with my shopping I went to the taxi stand to get a taxi to go to Kepong Tesco as I needed to buy some aluminum baking trays which unfortunately, JJ didn't have. So I got into a taxi and the uncle was kind enough to bring me to Tesco and wait for me outside the building until I am done with my shopping. I asked him to wait because it's very hard to get a cab around the Kepong Tesco and I would literally have to walk some distance with all my groceries to do so. On my way back home, the uncle chatted away and came off as a very nice man. He told me stories about himself in broken Malay as I politely nodded and smiled my way through. Upon reaching my house, I paid him and thanked him for waiting for me. He patted my thigh and said he was happy to. At that point he did not come off as some pervert; I thought he was just being friendly. I got out of the cab and he drove away and I was prayed that there would be more nice cabbies like him. I never realized how wrong I was about him then.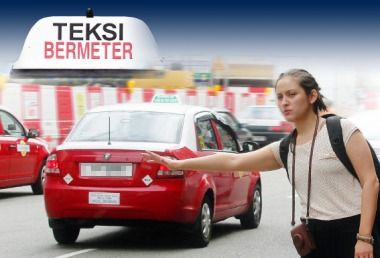 Read more…